Human Resources
Stepping into the "Mind" Field of Team Building
Building a productive workforce is a challenging and continuously evolving process for human resources teams aiming to make the perfect hire. There are numerous ingredients that contribute to a brilliant workforce: characters, skill sets, abilities, insights, personalities, ambitions. Some of these qualities are visible, others are not. Historically, candidates are picked using intuition alongside careful interview strategies and unfortunately there isn't a watertight way of making sure you are hiring the right person; there are very often characteristics that are invisible, and the latter can become problematic. If you wish to create a high performing 'Dream Team', it helps if you can manage your workforce from the start, putting chance to one side.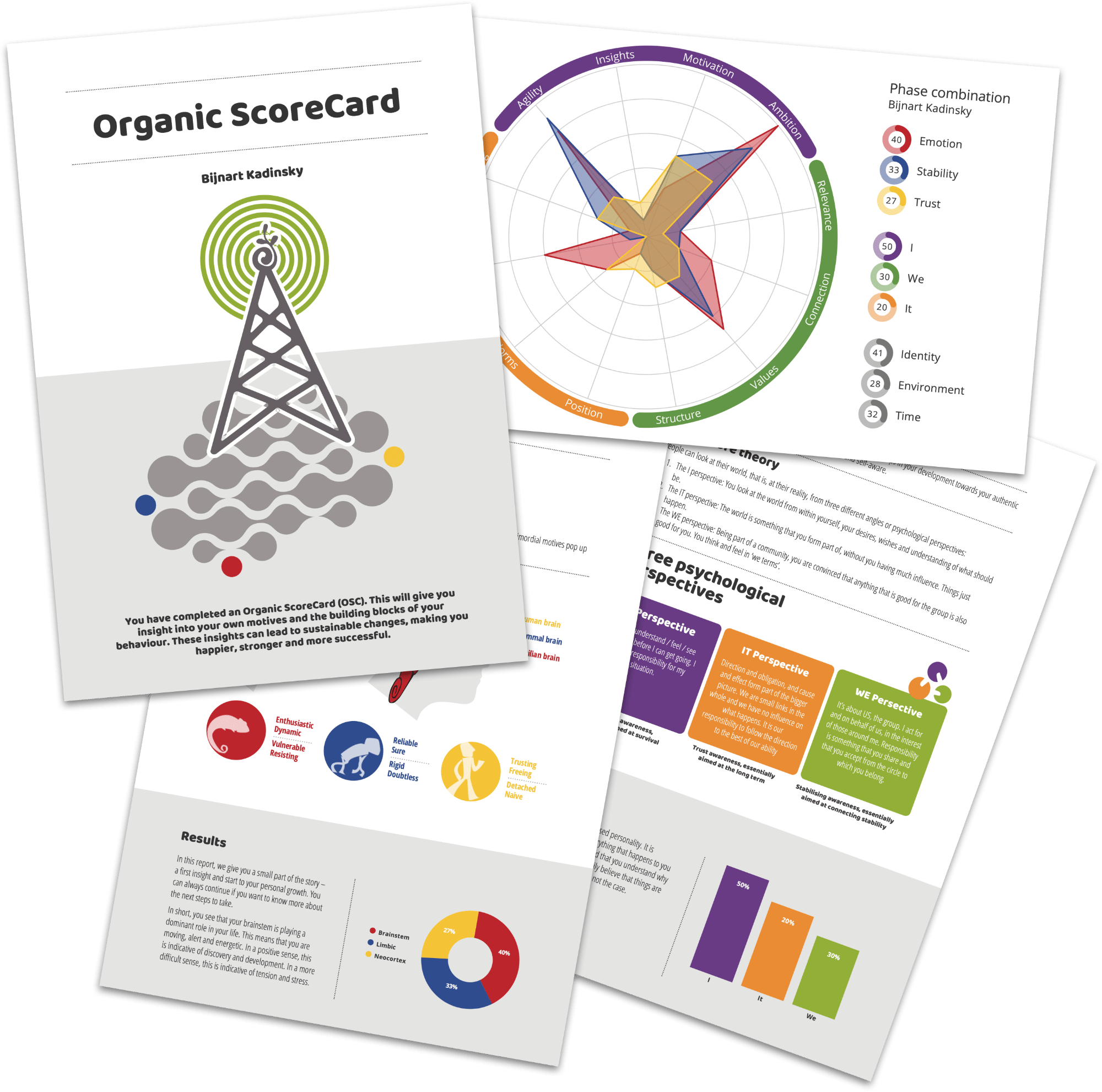 The Organic ScoreCard
Completed online in as little as 20 minutes
Impossible to 'game'
Full feedback on results
Identifies candidate's unique profile
Full, detailed report on candidate's unique profile
Comprehensive suitability appraisal returned to client
Steps to Hiring the Best Candidate
To achieve the best workforce, you need to employ the best personnel. Follow these steps to achieve unparalleled results and avoid regrettable hires:
Provide us with a shortlist of candidates, the desired profile of the person you plan to hire along with the job description of the role they'll fill.
Candidates complete an Organic ScoreCard, online (20- minutes)
We'll meet the candidate and conduct a feedback session (40-minutes)
Detailed report created on their unique subconscious strategy and behaviour (the invisible aspect of their profile)
Suitability assessment completed with client by zoom or face to face.
Reviewing Progress: improving your staff performance
The Organic ScoreCard is an invaluable tool for conducting Performance Development Planning meetings (PDPs). These are normally conducted on a quarterly basis, confirming an aligned direction and the goals of the team. A bi-annual assessment will enable you to monitor the application and strategy of your team members and ensure that they are working to their full potential.
With our collaboration, you will be able to evidence measurable tracking of your team's skills and abilities.
Staff Welfare
It might be that some employees require additional support, whether it be for their mental health management or assisting them through challenging projects, helping to improve their strategy/ability to work and contributing to their continuous professional development.
Training: identifying opportunities for growth
The Organic ScoreCard can be implemented in training exercises, helping an organisation to build an effective, outstanding workforce. Sometimes team members can compare results, helping to build a healthy coexistence and understanding of one another. Furthermore, employee orientation can be effectively steered using our guidance and insights into your personnel.
Want to know more?
There really are no limits to the application of this tool. If you'd like to discover more, we'd be happy to offer you a free demonstration of the process. Just drop us an email: , or alternatively dive in by clicking the link below to Try the Organic ScoreCard today, and we'll get in touch to discuss your insights and show you how we can help you build the best possible team.